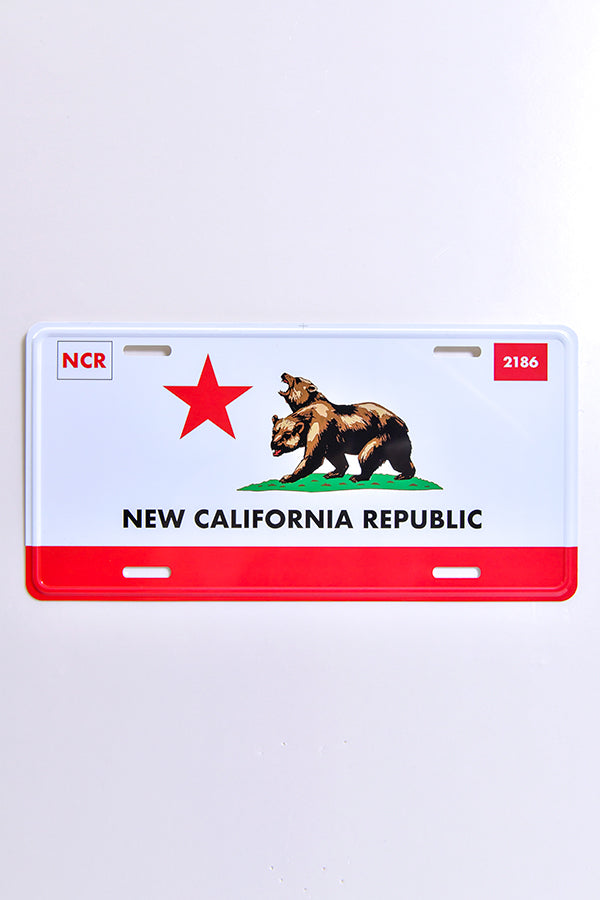 Features

Full-color New California Republic flag
'NCR' on the upper left
'2186' (alluding to the republic's year of establishment) on the upper right
PLEASE NOTE: Local laws vary regarding the use of novelty plates. If you can't put this on your vehicle, it will look just as great on your wall or door.
MORE DETAILS
Fallout Video Game Merch

Accessory: Novelty License Plate
Created by Development Plus, Inc.
New California Republic (NCR) License Plate